Shopping Cart
Your Cart is Empty
Thank you for your business!
You should be receiving an order confirmation from Paypal shortly.
Exit Shopping Cart
Darling Pippi....This hugely athletic and powerful mover is a true eye catcher, she has lovely conformation, elastic paces and is a sane, sensible character who has proven herself capable of rapid understanding and willingness to do as asked. A potential eventer or show jumper in the making, she would be equally suitable as a top class riding club horse as her attitude is likely to suit both amateur and professional alike..
She has obvious attributes, a great mind, gentle character and would be ideal for any member of the family and for almost any job whether competing, out hunting or super riding club. She is a true allrounder type with a fantastic attitude. Beneath is a link to a short video of her moving!
Pippi has been exceptionally well handled and benefitted from a couple of light long reining and lunging sessions in tack. She has been professionally prepared to commence and introduction to work under saddle and then progressing with age appropriate training.
Pippi is good with the farrier, easy to catch and leads away from her herd mates with no anxiety. She has lovely stable manners and is vice free.
Open to any vetting.
https://youtu.be/WIuHJVbZmcQ
A little about Pippi's pedigree...
Sire: Paddy of Liosin

(Crown's Ace of Pearl x Olympic Lux/Golden Bash)
Paddy was Graded in 2016 by the Anglo European Studbook with some fantastic comments and tremendous scores; 10 for his canter, 8 for his Scope, Posture and Balance and a 9 for his Attitude.
Paddy has produced some absolutely top class offspring, a number of which are currently in professional homes and whom we are looking forward to watching progress.
He is a young horse and due to his size his production under saddle has been slow and carefully managed under professional riders only. He has a faultless temperament and a superb work ethic.
He was competed lightly at BE100 last year and demonstrated enormous scope and enthusism cross country and during the showjumping phase and good dressage scores. He is a kind and gentle character with a sensible and professional attitude under saddle with a highly trainable brain.
Paddy is by Crown's Ace of Pearl a stallion who has proven himself versatile and demonstrated consistent results in all three of the Olympic disciplines.
Paddy's grandsire; Crown's Blue Pearl is both a showjumping International and the DanishGold Medal winning stallion of the year.
Paddy's damsire is the Grand Prix showjumper and prolific sire of both showjumping and eventing progeny; Olympic Lux. This is a stallion sired by the Olympic showjumper and incredibly influential sire, Lux Z.
On her dams side, Who's Joker is sired by the 17.1hh International GP showjumping stallion Osilvis. He is a Futurity nominated stallion standing in the US whose offspring have consistently risen up the ranks of Grand Prix showjumping and USHJA in Hunter Derby. He is a stallion known for his great mind, exceptional balance and enormous scope; something that most importantly he has proven to pass on to his offspring.

Osilvis is by the prolific sire of Showjumping progeny, Silvio II who was approved for Oldenburg, KWPN and SI.

On his dams dam side, she is by the International showjumping stallion and legendary sire of showjumpers and sires of showjumpers, the Irish Draft stallion King of Diamonds. She is out of a First Consul TB mare.

Pippi is in our opinion a serious prospect under saddle who is likely to excel in the right hands. She is only priced so low due to slight corneal blue line scarring from a blunt force trauma at three weeks old which in no way effects her vision but none the less remains visible..
GFS Pippi Longstocking 08/2018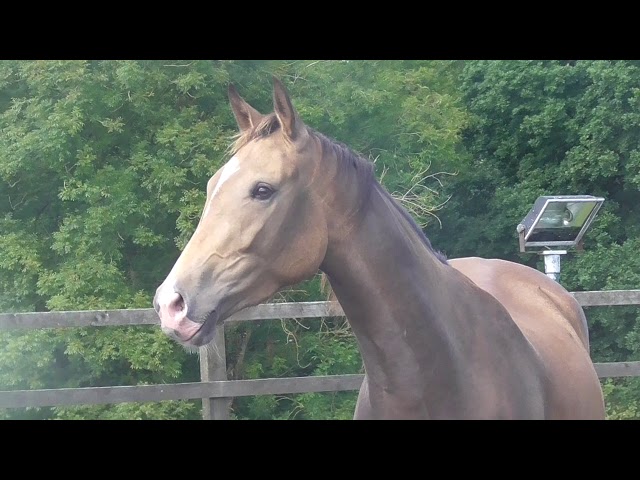 A Photo slideshow ~ 25/06/2018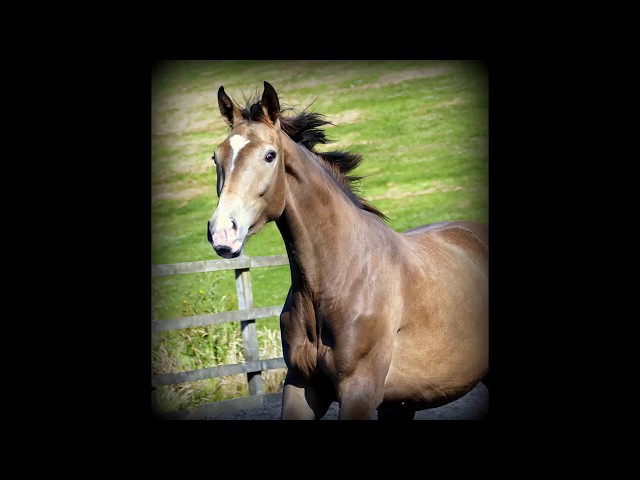 Click Here to Add a Title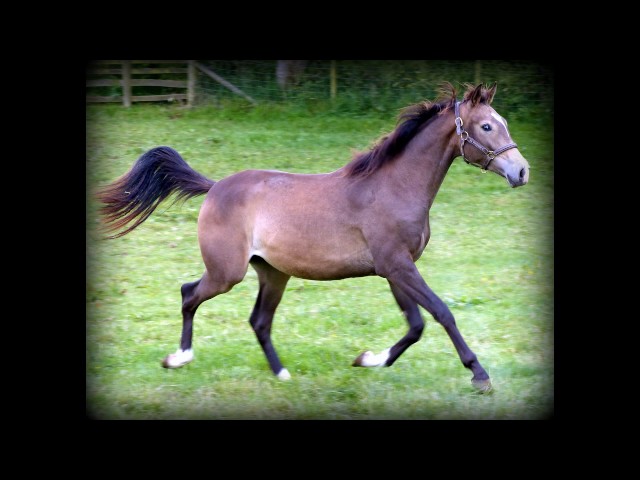 GFS Pippi Longstocking at three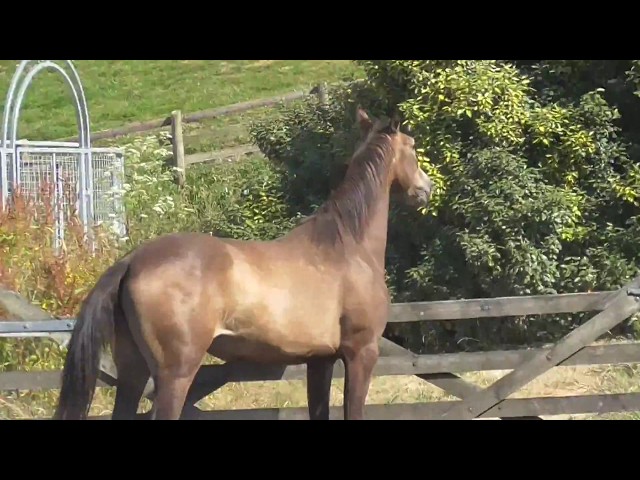 GFS Pippi Longstocking at two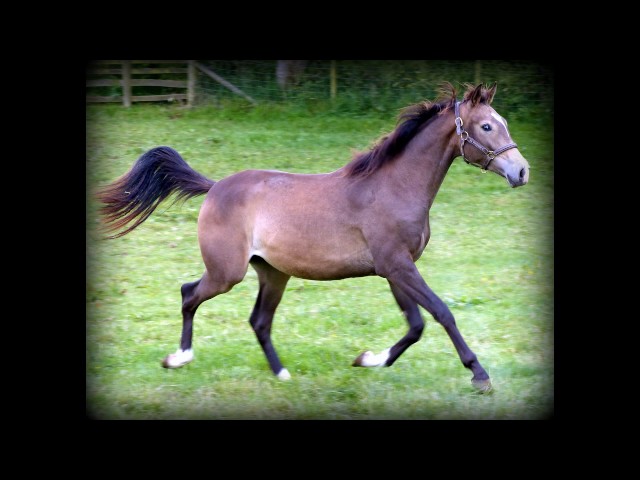 /