Shopping Cart
Your Cart is Empty
Thank you for your business!
You should be receiving an order confirmation from Paypal shortly.
Exit Shopping Cart
gfs lord of the dance

'django'
GFS Lord of the Dance (2014)

Destello x Malibu Galileo/Blushing Scribe

16.3hh

https://sporthorse-data.com/pedigree/gfs-django

Graded and Licensed with the Anglo European Studbook

(WBFSH)

'Django' has been tested and is clear for WFFS-1

NOT AT PUBLIC STUD FOR 2021




This stunning stallion passes on his exceptional grace, athleticism, beauty and sensational temperament every time. He has some absolutely superb offspring to date and a number of youngstock now in professional homes to be produced dfor high end competitive careers.



GFS Lord of The Dance, or otherwise known as Django is a breathtakingly beautiful young stallion, tall, intelligent, kind, willing and a young horse who displays an abundance of natural athletic ability and presence. He is fast and eager to learn, sociable and sensible. This young horse stands out from the crowd with his grace and exceptional good looks. He is stands at 16.3hh and a proven sire now of ten absolutely perfect, purpose bred for eventing offspring.
He continues to be carefully produced very much in line with our ethos of not rushing the physically and mentally immature horse but allowing them to develop gradually as both strength and mental capacity can cope with the work asked of them.
He is Registered, Graded and Licensed with the Anglo European Studbook.
Django is unique in that his breeding is unreplicated in the typical European Dilute Warmblood horse. There is none of the usual Kinsky breeding, none of the commonly seen Polish Warmblood breeding and none of the popular but often replicated dilute German bloodlines used so extensively to produce dilute warmbloods.
His breeding is both rare and of exciting, historical ancestry on his sires side. Rare and sought after Russian Trakehner and Akhal Teke breeding of incredible quality course through this special young stallions pedigree. Bloodlines specifically developed to produce offspring with exceptional temperament, excellent movement, stamina, heart and the agility of a cat.
His dam hails from proven Hanoverian jumping and eventing lines on her sires side and some incredible high performance and big winning thoroughbreds on her dams.

Malibu Breeze, is the dam of 'Django' she is a wonderful natured horse and an absolute beauty, who due to ligament damage caused by an accident became available to us after the end of her showjumping career. She had her first foal in 2010, a colt by Treliver Decanter who was licensed and used here to produce three fantastic foals before being sold. Her 2013 cremello colt foal has also now been licensed as a stallion and will be standing in Scotland from 2016.
Breeze is by Malibu Galileo the 17hh Hanoverian eventing stallion who showed so much promise before sadly passing away due to a covering accident.
Malibu Galileo was by Gymnast a prominent dressage and eventing sire who was in turn by Grenadier who was considered to be a sire of importance in producing dressage horses.
Malibu Galileo's dam, Delta was a mare graded into the main stud book (British Warmblood Society). She won numerous hunter classes at county level and in 1993 became the Supreme Champion at the British Warmblood Show. Her sire, Atlantus was a foundation sire the British Warmblood Society. He produced highly graded sons and daughters as well as International Competition horses.
Click Here to Add a Title
Her bloodlines trace back to the lauded Hanovarian stallions, Grande/Graf/Duellant/Lugano II/Der Lowe) on her sires side and her dam line provides the tremendous class, speed and grace of British, American and French thoroughbreds, Blushing Scribe/Blushing Groom/Red God/Nasrullah/Nearco and Pharos with her damsire, Super Concorde/Bold Reasoning/Primera/My Babu and Hail to Reason)
Breeze is a rarity in being a dilute warmblood with all the body and bone of her German ancestry and the power and grace of her thoroughbred dams bloodlines.
Django displays perfect manners in any and all situations, this has been his way from day one! This tall and very beautiful young stallion demonstrates absolutely superb mechanics and balance through walk to gallop and with each transition.
His sire, Destello was a Russian Trakehner x Akhal Teke. A rare and ​exceptionally exciting melding of two highly sought after bloodlines scarcely available outside of Russia. The ancient and highly prized bloodlines of the mysterious and highly glamorous Akhal Teke horse brings legendary stamina, physical and mental toughness, cat like agility and proven records in not only the three major disciplines but also in the sport of racing, endurance and puissance.
GFS Lord of the Dance was successfully Graded and Licensed as a two year old with the Anglo European Studbook. Scoring consistent 7's as well as a 9 for his attitude, he did amazingly well for one presented so young.
'Django' is an absolute joy to work with and have on the yard. He is kind, mannerly and always tries his best to please.
Click Here to Add a Title
He is still young and yet to be tested properly under saddle but he was started as a three year old by the talented Frankie Price and proved both willing and a quick learner. He spent three weeks lightly schooling and hacking out both alone and in company before being turned away to mature and strengthen before we considered him ready for the next phase of his education. He started light work last summer and has benefitted from a winter of schooling using classical dressage principles.
GFS Lord of the Dance had produced to date six absolute stunning foals, three from the two year old test coverings we do to assess potential quality of future offspring should we choose to stand a stallion at stud. Two we have retained and the third sold to a professional eventer. Last year he again made a mark on our breeding program with four exceptional foals with two once more going to professional homes for future eventing careers and this year we have once again been delighted with his foals.
So impressive are his offspring that we have made a decision to promote him as a serious sire to stand at public stud both here in the UK and Internationally by frozen.
GFS Lord of the Dance - Paddock fun April 2020
GFS Lord of the Dance enjoying the summer sun 22/06/18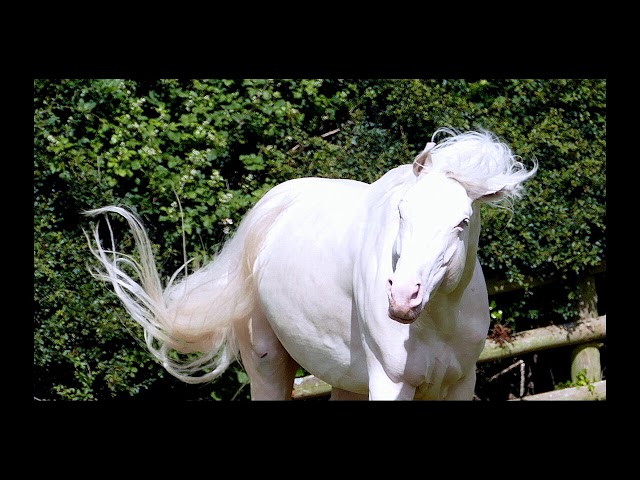 A brief insight into GFS Lord of the Dance's efforts under saddle in 2019
'Django' - First week under saddle 2018

GFS has now been returned under saddle as a four year old following a brief introduction to ridden work in late 2017. He is proving to have a lovely attitude, beautifully balanced and a willing work ethic. Currently hacking out sensibly, starting to school nicely and enjoying an introduction to polework.
'Django' - First week under saddle 2018
GFS Lord of the Dance! A slide show of his first four years...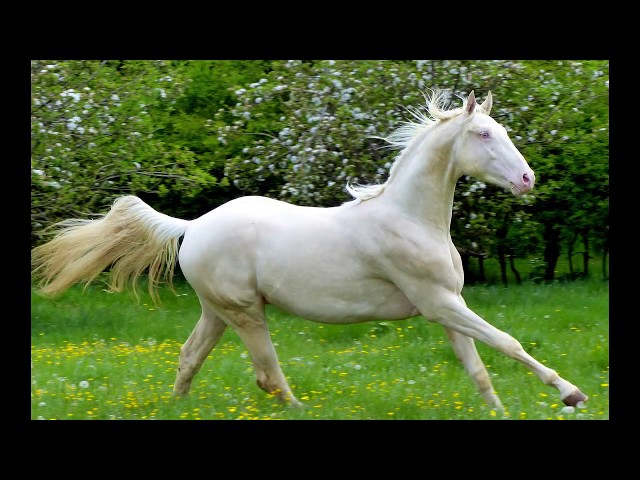 Click Here to Add a Title
GFS Lord of the Dance's foals to date

Above is GFS Mikado (GFS Lord of the Dance x Camaro/Hurikan
GFS Lord of the Dance has sired six foals to date. They have been of such incredible quality, blessed with exceptional potential performance attributes and bright desirable temperaments. They are bred with serious careers in mind and I do not think that they are going to disappoint. These foals are a serious investment for the future and suitable for a rider with ambition and the talent to produce and nurture the special qualities of these very special young horses. His stock are 'stamped' with powerful conformation on long, strong legs with lovely heads set well on beautifully shaped necks. They are fast, demonstrate both elevated and extended paces with impressive use of free swinging shoulders and dynamic hindquarter strength. They are intelligent, quick to learn and keen to please those they bond with.
Click Here to Add a Title
GFS Fandjango (2018)
GFS Lord of the Dance x Crown's Ace of Pearl/Hubbly Bubbly
GFS Chiquitita (2018)

GFS Lord of the Dance x San Remo/Haarlem
GFS Midas Touch (2018)

GFS Lord of the Dance x Amerigo Vespucci x Shaab
Click this text to start editing. This carousel is a great way to show off products or pictures of your business. You can click the green "Add Slide" button to add additional images to your carousel.



GFS Millie Vanillie (2017)

GFS Lord of the Dance x Vangelis/Clover Hill/Errigal Flight
Click this text to start editing. This carousel is a great way to show off products or pictures of your business. You can click the green "Add Slide" button to add additional images to your carousel.
GFS .....(2018)

GFS Lord of the Dance x Ameriggo Vespucci/Shaab
Click this text to start editing. This carousel is a great way to show off products or pictures of your business. You can click the green "Add Slide" button to add additional images to your carousel.

0

/